Built for the music industry, Vizual has been proven to double fan engagement
Used by more than 300 artists, festivals, labels, and agencies, Vizual's email/text/CRM solution delivers industry breakthroughs, such as:
True, embedded video-in-email (and podcasts/audio-in-email)
Text alerts to fans around the world
Integration with Shopify, Spotify, Facebook, Twitter and more
Artist marketing pages and microsites (no need for Linktree)
Deep fan personalization, including geo-targeting and A/B testing
Beautiful, bold and animated email templates
We are the ONLY email-marketing solution that provides true, embedded video within email
. Ask us for a demo - it will knock your socks off. Not only does it grab the attention of your fans, but we have proven it can double ticket/merch sales when compared to using any other email-marketing provider.
It's currently in use by artists and brands such as Luke Bryan, Brandi Carlile, Macklemore, Phoebe Bridgers, BMG, United Talent Agency, HULU, Live Nation and hundreds more. Importantly,
you can get started with Vizual for as little as $80/month
. If you're a label, management group or agency - and represent numerous artists - we have scalable pricing options for you as well.
Unlike any other email platform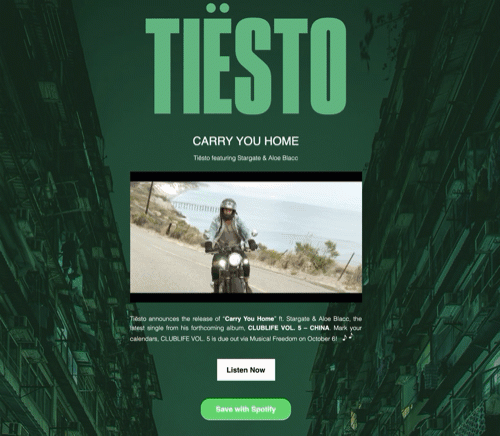 VISUALLY STUNNING
EMAILS & TOUR MICROSITES
Video, animation, podcasts, countdown-clocks...easily create emails and landing-pages proven to double sales.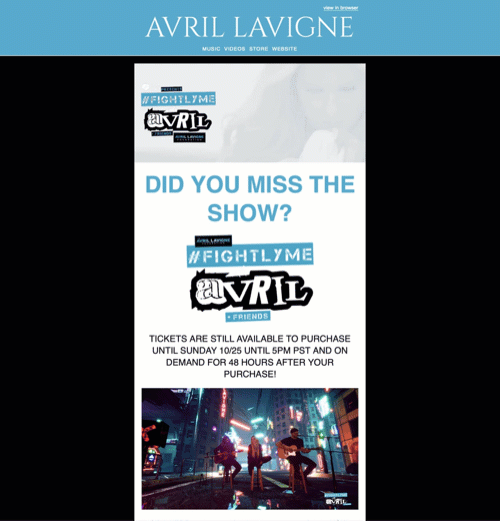 LIVE GEO-TARGETING
& TRACKING METRICS
Ticket images are targeted in real-time to show the closest event, and provide automated reminders to fans.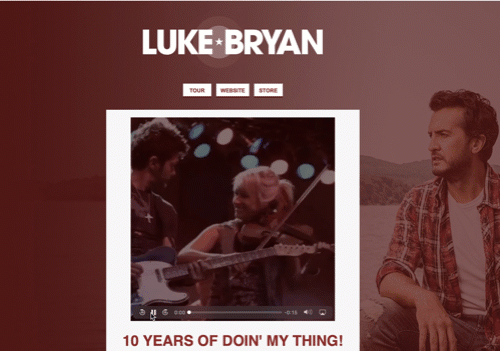 WHITE-GLOVE
OR SELF-SERVICE
Create dramatic email designs with our innovative drag-n-drop interface. Or - let us do EVERYTHING on your behalf.
Featured Artists
Whether it be monthly newsletters, artist tour marketing, email/text alerts for new music/tickets/merch, supporting the VIP experience, handling MEET & GREET communications with ticket buyers, or all of the above, Vizual can engage fans like no other! Take a peek at just a few of the artists we have worked with: